Harriet Brown Point to Point Trainer
24-November-2019
24-November-2019 17:07
in General
by Admin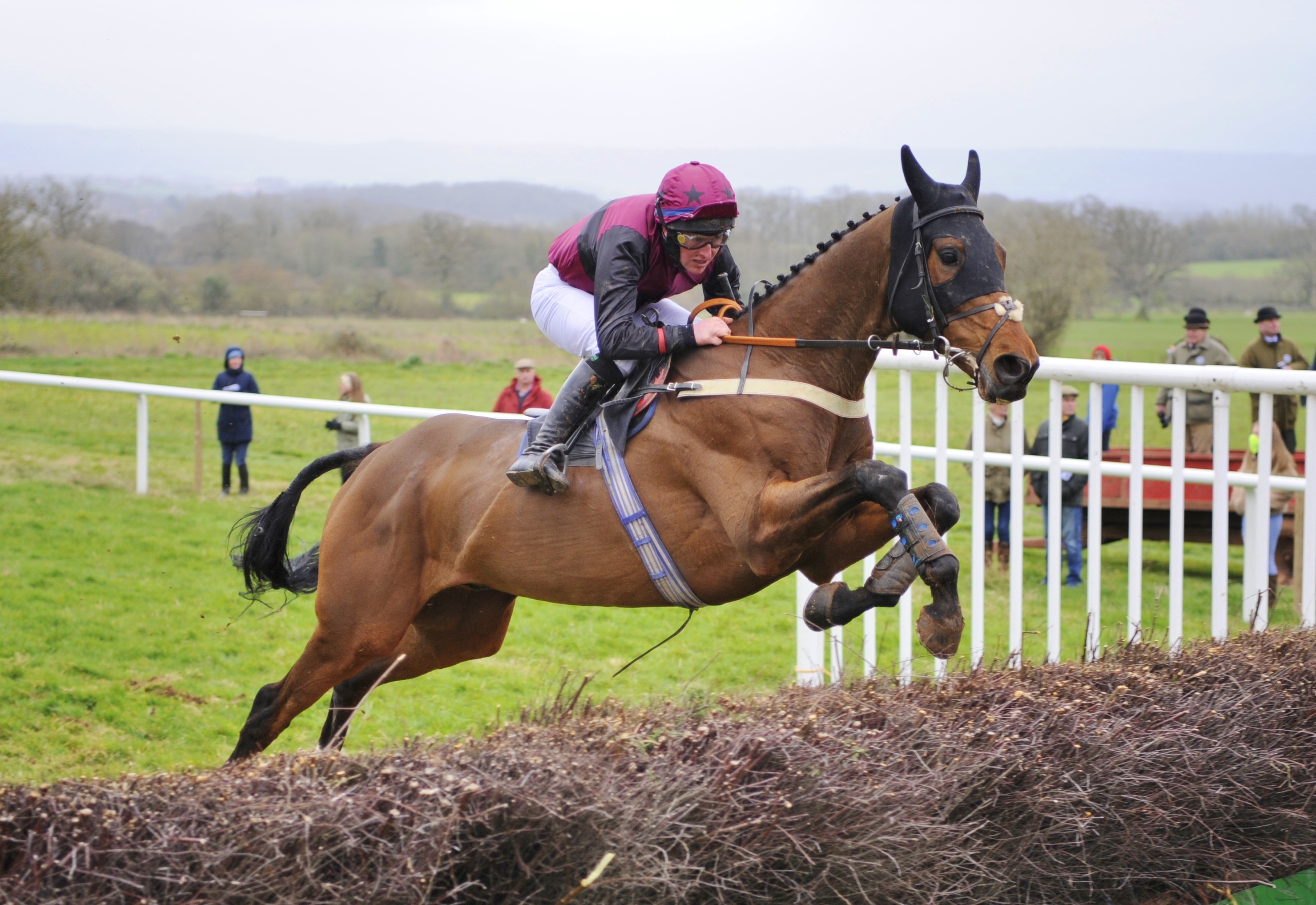 Photo courtesy of Tim Holt
Harriet will be starting her new point to point campaign without two of the stalwarts of her team from last season. Based at Mappowder Court north of Dorchester she hopes to have eight horses to run in point to points which started on 17th November and runs through till the middle of June. There will also be a change to her riding arrangements with Shane Quinlan having decided to become a conditional National Hunt jockey so in addition to Freddie Procter she will be using the services of the highly experienced Martin ' Fly' McIntyre who will certainly be an asset to her team.
Harriet supported by her sister Charlotte will have much to look forward with her charges for the new season with both Gracious Prince and Filthy Lucca starting their campaigns in Restricted races. Gracious Prince who won a Maiden at Milborne St Andrew in 2018 was placed in three of his four outings last season including finishing runner up at Stafford Cross on his final race and should certainly find a Restricted race in 2020. Filthy Lucca successful on his fencing debut at Littlewindsor in May is still only four and is open to improvement in his second season. It will be fascinating to see how he copes with the higher grade of racing as he has grown and strengthened over the summer. It is hoped that he will make his seasonal debut before Christmas.
Harriet also welcomes back Montarlot and Colins Hero who raced for her last season. Montarlot ran several races of promise including runner up at Larkhill but was not quite finishing off his races. A decision was made to give him a wind operation at the end of last season and the indications are this will make a real difference to him. He is expected to reappear at Larkhill or a similar course after Christmas and should certainly be good enough to at least win a Maiden race. Colins Hero owned by his breeder Colin Mitchell started his racing career at a later stage but managed to finish runner up in his final outing at Larkhill in April. He is another for whom a wind operation is being considered and it will be interesting to see the effect this has on him.
On Raglan Road is a newcomer to the stable. Bought by Harriet at the Doncaster Sales in August he was placed in his two Irish point to points before being sold to Charlie Longsdon where he finished runner up in two Hurdle races. He should appreciate the change in the routine away from a large yard and on his best form he looks certain to pick up at least a Maiden race during the forthcoming season. He will be racing alongside Gracious Prince as part of the newly formed Harriet Brown Racing Club which should give its members plenty of fun and excitement during the season.
Her latest arrival to the stable is the formerly Irish trained Baignard a five year old grey Al Namix maiden gelding for a new owner for the yard Syd Hosie. Placed in two Irish point to points already this season the latest being a third on 2nd November at Kinsale he looks one to keep on the right side of when he makes his English debut. He is a full brother to the prolific winner for Nicky Henderson Grandouet and a half- brother to Beuvron who to date has won three races under Rules and seven point to points
The remaining two members of the stable are both unraced and currently unnamed. Richard and Sherilyn King have sent their 4 year old mare by Norse Dancer to Harriet having been broken in by her during the summer. Out of a mare called Twoee who won a Maiden at Littlewindsor in 2009 she has been progressing well and has already enjoyed several days hunting. Her other newcomer is a 3 year old filly by Black Sam Bellamy bought by Harriet at Doncaster in August. Out of a mare called Tiger Line who won a Hurdle at Newton Abbot over an extended 3 miles for Richard Phillips and is a full sister to Levasseur placed twice in point to points for Philip Rowley in 2018. She is being aimed at either a Bumper or a Maiden point to point after Christmas.
Both Theatre Evening and Merrion Square who raced for Harriet last season have left the yard for new stables. Theatre Evening who was the model of consistency for Harriet including winning a Mixed Open race at Larkhill has been sold to Micha Micklewright and is been prepared for a campaign in Novice Riders races in Devon. Merrion Square who provided Jemma Sargent with her first experience of race riding will be racing from Christopher Barber's yard this coming season.